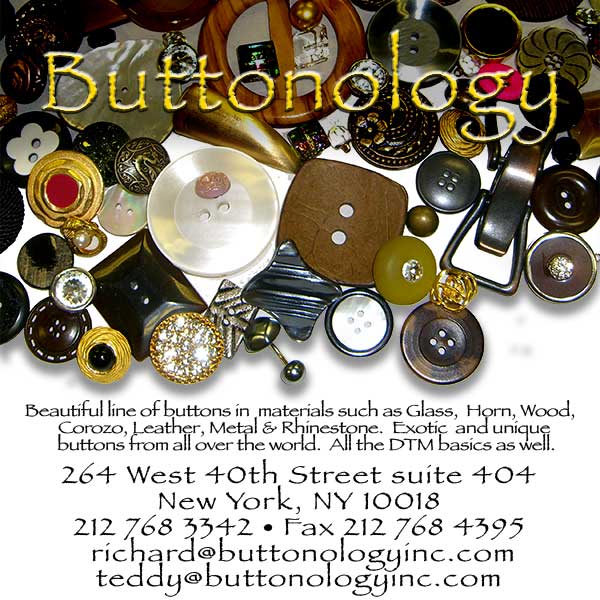 264 West 40th Street , Suite 404
New York NY
Teddy Haft/Richard Levy
212 768 3342

Beautiful line of buttons, buckles & closures from the finest markets. Rhinestones, imported imitation pearls, unique & exotic shells, real horn, corozo, glass, wood, leather, passamentry & polyester in the latest designs & materials as well as the basics.
Minimums:25.00
Incorrect Info Let us know.